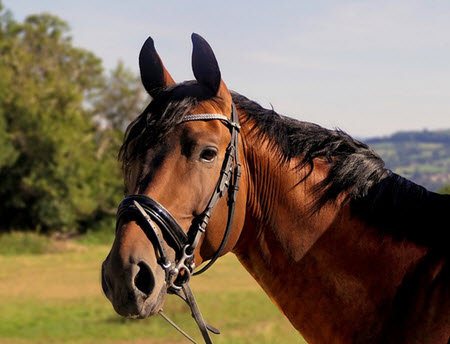 Equine-assisted therapy (EAT) encompasses a wide range of alternative treatments that involve activities where humans interact with equines, such as horses and donkeys. The range of professionals who offer equine-assisted therapy is also quite wide and includes occupational therapists, physical therapists, psychologists, recreational therapists, social workers, speech-language therapists, and more.
Equine-assisted therapy can have both physical, mental and social benefits for the client.
Examples of clients / patients
Individuals with neurological diseases or disorders, such as cerebral palsy or balance problems
Individuals with multiple sclerosis
Individuals with autism
Individuals with psychiatric disorders
Individuals with behavioral disorders
Examples
Therapeutic horseback riding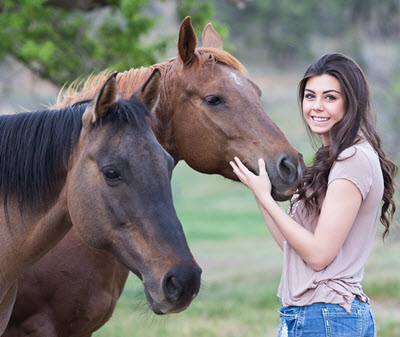 Therapeutic horseback riding can have various benefits. It can help the rider relax, and improve muscle tone, coordination, posture, balance, confidence, and more.
With a physically disabled client, therapeutic horseback riding will often involve a therapeutic team of at least three people. At least one of the persons in the team should be a therapeutic riding specialist. Other members of the team provide assistance as needed.
According to one theory, the rhythmical gait of the equine move the rider's pelvis in a way that promotes strength, good posture, balance, mobility, coordination, and flexibility in the rider.
Equine-assisted learning (EAL)
The client develop life skills by working with the care of equines and/or engaging in equine-assisted activities such as riding, cart-driving, parades, grooming, stable maintenance, etc.
Equine-assisted psychotherapy (EAP) and similar
Equine-assisted psychotherapy
Equine-assisted councelling
Equine Facilitated Wellness
Equine Facilitated Councelling
Equine Facilitated Mental Health
The goal is to for the client to benefit from the sessions emotionally, behaviorally, cognitively and/or socially.
A session can involve anything from grooming and ground exercises to riding and jumping. The exact type of mental-health professional guiding the session will depend on if it is psychotherapy, counseling, etc. While the client is being active with the horse or horses, he or she will also be encouraged to discuss feeling, behaviors, patterns, and more.
Therapeutic carriage driving
The client will either be in an ordinary carriage or in a specially modified carriage, e.g. a carriage modified to accommodate a wheelchair.
History
The earliest known use of equines as therapeutic aid are from ancient Greece. The famous Greek physician Hippocrates (circa 460 – 370 BC) does for instance discus the value of riding from the therapeutic perspective.
In 17th century Europe, equine-assisted activities were prescribed for gout, neurological disorders, and low morale.
After World War II, equine therapy was introduced for disabled polio patients in Scandinavia.
In 1952, the Danish equestrian Lis Hartel won an Olympic Silver medal in Individual Dressage, despite being permanently paralyzed below the knees after contracting polio in 1944. At the next Olympics, she won another silver medal. Hartel also won the Danish Championships in Dressage in 1952, 1953, 1954, 1956, and 1959. After retiring from competitive riding, Hartel became an avid supporter of therapeutic riding for people with disabilities. The Lis Hartel Foundation in the Netherlands is named after her.
German-speaking Europe
In the 1960s, the interest for equine-assisted therapy rose in several countries, including West Germany, Austria and Switzerland, where it became a branch of physical therapy. One of the conditions treated with equine-assisted therapy was scoliosis.
In these three countries, the sessions typically involved both a physiotherapist and a horse handler. The physiotherapist would give orders to the handler, who in turn would give instructions to the horse (regarding gait, cadence, direction, etc). These horses were specially trained to work as therapy horses. The aim was to use the movements of the horse to influence neuromuscular changes in the patient.
North America
The Community Association of Riding of the Disabled (CARD) was founded in 1960.
The North American Riding for the Handicapped Association (NARHA) was founded in 1969. Since 2011, NARHA is known as PATH: Professional Association of Therapeutic Horsemanship.
In the 1980s, North American therapists visited Europe to lean about ther German equine-assisted therapy and this resulted in the creation of the standardized curriculum for hippotherapy in the United States and Canada. The American Hippotherapy Association (AHA) was founded in 1992.